participiants: Magdalena Fabiańczyk, Dorota Hadrian, Milena Kowalska, Wojciech Ochocki, Grażyna Monika Olszewska, Uladzimir Pazniak, Krzysztof Piskuła, Piotr Śnieguła, Iga Świeściak, Paweł Wątroba, Agata Zastrzeżyńska and young artists from Bytom and Katowice
The navel of the world, the centre of events, safe haven. In the remote past, people would identify the centre with a holy tree, cosmic mountain, stone or a totem and concentrate the life of their community around such objects. Those artefacts marked the cosmic axle and served as oracles that enabled the contact with the past and the future. Today this idea is represented by the individual centre, which orders human actions and aims, gives the sense of safety and harmony. Such functions can be fulfilled by the comfort of your own home, your family, nature or an institution that focalises creative energy.
As in years before, during the summer holidays Kronika prepares a collective exhibition of artists in cooperation with children and teenagers which is supposed to sum up the educational activities of Świetlica Sztuki. The guiding idea for this year's edition is the concept of the centre: the real or imagined one, spatial and social, individual or common to us all. Young artists come and disappear, ride motorbikes, create blockbusters, comb their hair instead of shooting their guns. Everything is possible in the centre of their own universe which they revolve around like moons.
The exhibition will present the output of the workshops conducted by visual artists for young people during the "Axis mundi" educational project, attended by educational and day-care institutions from Bytom and Katowice. There will also be video works co-authored by children, created during the artistic residence of students from the Experimental Film Studio of the Academy of Art in Szczecin. The element that joins the presented realisations will be the stage design in process - a symbolic "umbilical cord" made from a colourful plait by the spectators, educators and children alike.
The "Axis mundi" project has been co-financed by the Minister of Culture and National Heritage.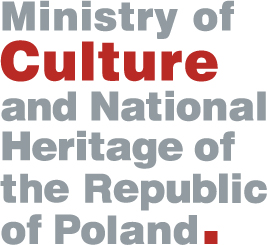 Exhibition
Education
Art Room
July ‒ November 2019
dates: 07/13 – 09/13 2019, 10/05 – 11/15 2019
participants: Magda Fabiańczyk, Dorota Hadrian, Milena Kowalska, Wojciech Ochocki, Grażyna M. Olszewska, Uladzimir Pazniak, Krzysztof Piskuła, Piotr Śnieguła, Iga Świeściak, Paweł Wątroba, Agata Zastrzeżyńska
and: young creators from Bytom and Katowice
curators: Katarzyna Kalina, Paweł Wątroba
visual identity: Iwa Oberman
photo documentation: Marcin Wysocki